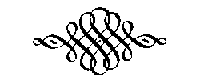 Memoir Contents I Previous Chapter I Next Chapter
---
CHAPTER 4 - EXILE
A GALLIC MAECENAS – ANECDOTE CONCERNING BEAUMARCHAIS – THE DUKE DE NIVERNAIS – MME. DU BARRY SKETCHED IN WORDS – AND PAINTED IN OILS – RUMBLINGS OF THE REVOLUTION – MME. LEBRUN'S FEARSOME JOURNEY TO ITALY – RENEWED ARTISTIC ACTIVITY AT ROME – EASTER SUNDAY AT ST. PETER'S – FASCINATION OF THE ETERNAL CITY – VANITIES AND VIOLENCES OF ITS PEOPLE.
The same year that I went to Flanders I made a stay of some length at Raincy. The Duke d'Orléans, the father of Philippe Egalité, who was then living there, sent for me to paint his portrait and Mme. de Montesson's. I cannot recall a certain incident without laughing, though it annoyed me considerably at the time. During Mme. de Montesson's sittings the old Princess de Conti came to see her one day, and this Princess persisted in addressing me as "Miss." It is true that it had formerly been the custom for great ladies to behave in this way toward their inferiors, but that sort of court snobbery had gone out with Louis XV.
Another noted country estate, Gennevilliers, belonged to the Count de Vaudreuil, one of the most amiable of men. The Count de Vaudreuil had bought this property largely for His Highness the Count d'Artois, because it included fine hunting-grounds. The purchaser had done much to embellish the place. The house was furnished in the best taste, and without ostentation; there was a small but charming theatre in the house, where my sister-in-law, my brother, M. de Riviére and I often played in comic operas with Mme. Dugazon, and Garat, Cailleau, and Laruette. The Count d'Artois and his company witnessed our performances. The last given in the theatre at Gennevilliers was "The Marriage of Figaro" by the actors of the Comédie-Française. Mlle. Contat was delightful in the part of Suzanne. Dialogue, couplets, and all the rest were aimed against the court, of which a large part was present. This extravagance benefited no one, but Beaumarchais was none the less intoxicated with joy. As there were complaints of the heat, he allowed no time for the windows to be opened, but smashed all the panes with his walking-stick.
The Count de Vaudreuil came to repent of having given his patronage to the "Marriage of Figaro." In fact, very soon after the performance mentioned Beaumarchais asked for an audience. This being at once granted, he arrived at Versailles at such an early hour that the Count had only just got up. The dramatist then broached a financial project which he had hatched out, and which was to bring in a vast fortune. He concluded by proposing to hand over to M. de Vaudreuil a large sum if he would engage to carry the affair through successfully. The Count listened quite calmly, and when Beaumarchais finished speaking, answered: "M. de Beaumarchais, you could not come at a more favourable time, for I have spent a good night, my digestion is in good order, and I never felt better than I do to-day. If you had made such a proposition to me yesterday I would have thrown you out of the window."
Another fine country place I visited was Villette. The Marquise de Villette, nicknamed Lovely and Lovable, having invited me, I went to pass a few days there. On one occasion we found a man painting fences in the park. This painter was working with such expedition that M.de Villette complimented him upon it. "Oh!" was the reply, "I'd undertake to cover up in a day all that Rubens painted in his whole life!"
I dined several times at Saint Ouen, with the Duke de Nivernais, who owned a very handsome residence there, and who gathered about him the most agreeable company it was possible to meet. The Duke, always praised for his elegant and pointed wit, had manners that were dignified and gentle and without the slightest affectation. He was particularly distinguished for his extreme civility to women of all ages. In this respect I might speak of him as a model of whom I would never have found a copy if I had not known the Count de Vaudreuil, who, much younger than the Duke de Nivernais, added to his refined gallantry a politeness that was the more flattering since it came from the heart. In fact, it is very difficult to convey an idea to-day of the urbanity, the graceful ease, in a word the affability of manner which made the charm of Parisian society forty years ago. The women reigned then; the Revolution dethroned them. The Duke de Nivernais was very small and very lean. Although very old when I knew him, he was still full of life; he was passionately fond of poetry, and wrote charming verses.
I also dined frequently at the Marshal de Noailles's, in his fine mansion situated at the entrance to Saint Germain. There was then an immense park there, admirably kept. The Marshal was highly sociable; his cleverness and good spirits infected all his guests, whom he selected from among the literary celebrities and the most distinguished people of the town and the court.
It was in 1786 that I went for the first time to Louveciennes, where I had promised to paint Mme. Du Barry. She might then have been about forty-five years old. She was tall without being too much so; she had a certain roundness, her throat being rather pronounced but very beautiful; her face was still attractive, her features were regular and graceful; her hair was ashy, and curly like a child's. But her complexion was beginning to fade. She received me with much courtesy, and seemed to me very well behaved, but I found her more spontaneous in mind than in manner: her glance was that of a coquette, for her long eyes were never quite open, and her pronunciation had something childish which no longer suited her age.
She lodged me in a part of the building where I was greatly put out by the continual noise. Under my room was a gallery, sadly neglected, in which busts, vases, columns, the rarest marbles, and a quantity of other valuable articles were displayed without system or order. These remains of luxury contrasted with the simplicity adopted by the mistress of the house, with her dress and her mode of life. Summer and winter Mme. Du Barry wore only a dressing-robe of cotton cambric or white muslin, and every day, whatever the weather might be, she walked in her park, or outside of it, without ever incurring disastrous consequences, so sturdy had her health become through her life in the country. She had maintained no relations with the numerous court that surrounded her so long. In the evening we were usually alone at the fireside, Mme. Du Barry and I. She sometimes talked to me about Louis XV. and his court. She showed herself a worthy person by her actions as well as her words, and did a great deal of good at Louvecienes, where she helped all the poor. Every day after dinner we took coffee in the pavilion which was so famous for its rich and tasteful decorations. The first time Mme. Du Barry showed it to me she said: "It is here that Louis XV. did me the honour of coming to dinner. There was a gallery above for musicians and singers who performed during the meal."
When Mme. Du Barry went to England, before the Terror, to get back her stolen diamonds, which, in fact, she recovered there, the English received her very well. They did all they could to prevent her from returning to but France. But it was not long before she succumbed to the fate in store for everybody who had some possessions. She was informed against and betrayed by a little Negro called Zamore, who is mentioned in all the memoirs of the period as having been overwhelmed with kindness by her and Louis XV. Being arrested and thrown into prison, Mme. Du Barry was tried and condemned to death by the Revolutionary tribunal at the end of 1793. She was the only woman, among all who perished in those dreadful days, unable to face the scaffold with firmness; she screamed, she sued for pardon to the hideous mob surrounding her, and that mob became moved to such a degree that the executioner hastened to finish his task. This has always confirmed my belief that if the victims of that period of execrable memory had not had the noble pride of dying with fortitude the Terror would have ceased long before it did.
I made three portraits of Mme. Du Barry. In the first I painted her at half length, in a dressing-gown and straw hat. In the second she is dressed in white satin; she holds a wreath in one hand, and one of her arms is leaning on a pedestal. The third portrait I made of Mme. Du Barry is in my own possession. I began it about the middle of September, 1789. From Louveciennes we could hear shooting in the distance, and I remember the poor woman saying, "If Louis XV. were alive I am sure this would not be happening." I had done the head, and outlined the body and arms, when I was obliged to make an expedition to Paris. I hoped to be able to return to Louveciennes to finish my work, but heard that Berthier and Foulon had been murdered. Iwas now frightened beyond measure, and thenceforth thought of nothing but leaving France. The fearful year 1789 was well advanced, and all decent people were already seized with terror. I remember perfectly that one evening when I had gathered some friends about me for a concert, most of the arrivals came into the room with looks of consternation; they had been walking at Longchamps that morning, and the populace assembled at the Etoile gate had cursed at those who passed in carriages in a dreadful manner. Some of the wretches had clambered on the carriage steps, shouting, "Next year you will be behind your carriages and we shall be inside!" and a thousand other insults.
As for myself, I had little need to learn fresh details in order to foresee what horrors impended. I knew beyond doubt that my house in the Rue Gros Chenet, where I had settled but three months since, had been singled out by the criminals. They threw sulphur into our cellars through the airholes. If I happened to be at my window, vulgar ruffians would shake their fists at me. Numberless sinister rumours reached me from every side; in fact, I now lived in a state of continual anxiety and sadness. My health became sensibly affected, and two of my best friends, the architect Brongniart and his wife, when they came to see me, found me so thin and so changed that they besought me to come and spend a few days with them, which invitation I thankfully accepted. Brongniart had his lodgings at the Invalides, whither I was conducted by a physician attached to the Palais Royal, whose servants wore the Orléans livery, the only one then held in any respect. There I was given everything of the best. As I was unable to eat, I was nourished on excellent Burgundy wine and soup, and Mme. Brongniart was in constant attendance upon me. All this solicitude ought to have quieted me, especially as my friends took a less black view of things than I did. Nevertheless, they did not succeed in banishing my evil forebodings. "what is the use of living; what is the use of taking care of oneself?" I would often ask my good friends, for the fears that the future held over me made life distasteful to me. But I must acknowledge that even with the furthest stretch of my imagination I guessed only at a fraction of the crimes that were to be committed.
I remember having supped at the Brongniarts's with His Excellence M. de Sombreuil, at that time governor of the Invalides. He brought us the news that an attempt was threatening to take the arms that he had in reserve, "But," he added, "I have hidden them so well that I defy any one to find them." The good man did not consider that one could trust no one but oneself. As the arms were very soon abstracted, it seems evident that he was betrayed by some of the servants in his employ.
M. de Sombreuil, as notable for his private virtues as for his military talents, was among the prisoners who were to be killed in their cells on the second of September. The murderers gave him his life at the tears of supplication of his heroic daughter, but, villainous even in granting pardon, they compelled Mlle. de Sombreuil to drink a glass of the blood that flowed in streams in front of the prison. For a long time afterward the sight of anything with red colour made this unfortunate young woman vomit horribly. Some years later (in 1794) M. de Sombreuil was sent to the scaffold by the Revolutionary tribunal.
I had made up my mind to leave France. For some years I had cherished the desire to go to Rome. The large number of portraits I had engaged to paint had, however, hindered me from putting my plan into execution. But I could now paint no longer; my broken spirit, bruised with so many horrors, shut itself entirely to my art. Besides, dreadful slanders were pouring upon my friends, my acquaintances and myself, although, Heaven knows, I had never hurt a living soul. I thought like the man who said, "I am accused of having stolen the towers of Notre Dame; they are still in their usual place, but I am going away, as I am evidently to blame." I left several portraits I had begun, among them Mlle. Contat's. At the same time I refused to paint Mlle. de Laborde (afterward Duchess de Noailles), brought to me by her father. She was scarcely sixteen, and very charming, but it was no longer a question of success or money – it was only a question of saving one's head. I had my carriage loaded, and my passport ready, so that I might leave next day with my daughter and her governess, when a crowd of national guardsmen burst into my room with their muskets. Most of them were drunk and shabby, and had terrible faces. A few of them came up to me and told me in the coarsest language that I must not go, but that I must remain. I answered that since everybody had been called upon to enjoy his liberty, I intended to make use of mine. They would barely listen to me, and kept on repeating, "You will not go, citizeness; you will not go!" Finally they went away. I was plunged into a state of cruel anxiety when I saw two of them return. But they did not frighten me, although they belonged to the gang, so quickly did I recognise that they wished me no harm. "Madame," said one of them, "we are your neighbours, and we have come to advise you to leave, and as soon as possible. You cannot live here; you are changed so much that we feel sorry for you. But do not go in your carriage: go in the stage-coach; it is much safer." I thanked them with all my heart, and followed their good advice. I had three places reserved, as I still wanted to take my daughter, who was then five or six years old, but was unable to secure them until a fortnight later, because all who exiled themselves chose the stagecoach, like myself. At last came the long-expected day.
It was the 5th of October, and the King and Queen were conducted from Versailles to Paris surrounded by pikes. The events of that day filled me with uneasiness as to the fate of Their Majesties and that of all decent people, so that I was dragged to the stage-coach at midnight in a dreadful state of mind. I was very much afraid of the Faubourg Saint Antoine, which I was obliged to traverse to reach the Barrière du Trône. My brother and my husband escorted me as far as this gate without leaving the door of the coach for a moment; but the suburb that I was so frightened of was perfectly quiet. All its inhabitants, the workmen and the rest, had been to Versailles after the royal family, and fatigue kept them all in bed.
Opposite me in the coach was a very filthy man, who stunk like the plague, and told me quite simply that he had stolen watches and other things. Luckily he saw nothing about me to tempt him, for I was only taking a small amount of clothing and eighty louis for my journey. I had left my principal effects and my jewels in Paris, and the fruit of my labours was in the hands of my husband, who spent it all. I lived abroad solely on the proceeds of my painting.
Not satisfied with relating his fine exploits to us, the thief talked incessantly of stringing up such and such people on lamp-posts, naming a number of my own acquaintances. My daughter thought this man very wicked. He frightened her, and this gave me the courage to say, "I beg you, sir, not to talk of killing before this child." That silenced him, and he ended by playing at battle with my daughter. On the bench I occupied there also sat a mad Jacobin from Grenoble, about fifty years old, with an ugly, bilious complexion, who each time we stopped at an inn for dinner or supper made violent speeches of the most fearful kind. At all of the towns a crowd of people stopped the coach to learn the news from Paris. Our Jacobin would then exclaim: "Everything is going well, children! We have the baker and his wife safe in Paris. A constitution will be drawn up, they will be forced to accept it, and then it will be all over." There were plenty of ninnies and flatheads who believed this man as if he had been an oracle. All this made my journey a very melancholy one. I had no further fears for myself, but I feared greatly for every body else – for my mother, for my brother, and for my friends. I also had the gravest apprehensions concerning Their Majesties, for all along the route, nearly as far as Lyons, men on horseback rode up to the coach to tell us that the King and Queen had been killed and that Paris was on fire. My poor little girl got all a-tremble; she thought she saw her father dead and our house burned down, and no sooner had I succeeded in reassuring her than another horseman appeared and told us the same stories.
I cannot describe the emotions I felt in passing over the Beauvoisin Bridge. Then only did I breathe freely. I had left France behind, that France which nevertheless was the land of my birth, and which I reproached myself with quitting with so much satisfaction. The sight of the mountains, however, distracted me from all my sad thoughts. I had never seen high mountains before; those of the Savoy seemed to touch the sky, and seemed to mingle with it in a thick vapour. My first sensation was that of fear, but I unconsciously accustomed myself to the spectacle, and ended by admiring it. A certain part of the road completely entranced me; I seemed to see the "Gallery of the Titans," and I have always called it so since. Wishing to enjoy all these beauties as fully as possible, I got down from the coach, but after walking some way I was seized with a great fright, for there were explosions being made with gunpowder, which had the effect of a thousand cannon shots, and the din echoing from rock to rock was truly infernal.
I went up Mount Cenis, as other strangers were doing, when a postilion approached me, saying, "The lady ought to take a mule; to climb up on foot is too fatiguing." I answered that I was a work-woman and quite accustomed to walking. "Oh! no!" was the laughing reply. "The lady is no work-woman; we know who she is!" "well, who am I, then?" I asked him. "You are Mme. Lebrun, who paints so well, and we are all very glad to see you safe from those bad people." I never guessed how the man could have learned my name, but it proved to me how many secret agents the Jacobins must have had. Happily I had no occasion to fear them any longer.
No sooner had I arrived at Rome than I did a portrait of myself for the Florence gallery. I painted myself palette in hand before a canvas on which I was tracing a figure of the Queen in white crayon. After that I painted Miss Pitt, who was sixteen and extremely pretty. I represented her as Hebe, on some clouds, holding in her hand a goblet from which an eagle was about to drink. I did the eagle from life, and I thought he would eat me. He belonged to Cardinal de Bernis. The wretched beast, accustomed to being in the open air – for he was kept on a chain in the courtyard – was so enraged at finding himself in my room that he tried to fly at me. I admit that I was dreadfully frightened.
About this time I painted the portrait of a Polish lady, the Countess Potocka. She came with her husband, and after he had gone away she said to me quite coolly, "He is my third husband, but I am thinking of taking back my first, who would suit me better, although he is a drunkard." I painted this Pole in a very picturesque way: for a background she had a rock overgrown with moss, and falling water nearby.
The pleasure of living in Rome was the only thing that consoled me for having left my country, my family, and so many friends I loved. My work did not deprive me of the daily diversion of going about the city and its surroundings. I always went alone to the palaces where collections of pictures and statues were exhibited, so as not to have my enjoyment spoiled by stupid remarks or questions. All these palaces are open to strangers, and much gratitude is due to the great Roman nobles for being so obliging. It may seem hard to believe, but it is true that one might spend one's whole life in the palaces and churches. In the churches are to be found great treasures of painting and extraordinary monuments. The wealth of St. Peter's in this respect is well known. The finest of the churches regarding architecture is St. Paul's, whose interior is lined with columns on each side.
One can have no idea of the grand and imposing effect of the Catholic religion unless one can see Rome during Lent. On Easter Day I took good care to be in the square of St. Peter's to see the Pope give his blessing. Nothing could have been more solemn. The immense square was filled at early morning by peasants and by the inhabitants of the town, in all sorts of different costumes – bright and varied in colour – and there were also a large number of pilgrims. They all stood as still as the superb obelisk of Oriental granite in the middle of the square. At ten o'clock the Pope arrived, clothed all in white, his crown on his head. He took his place in the centre stand outside the church on a magnificent high velvet throne. The Cardinals surrounded him, clad in their handsome dress. It must be said that Pope Pius VI. was splendid. His healthy face showed no sign of the wear and tear of old age. His hands were white and plump. He knelt down to read his prayer. Afterward, rising up, he gave a double blessing in speaking these words, "Urbi et Orbi." Then, as if struck by an electric shock, the people, the strangers, the troops, and all others fell on their knees, while the cannons boomed from all sides, this adding to the majesty of the scene, by which it was impossible not to be moved.
The blessing given, the Cardinals threw a quantity of papers down from the gallery, and these, I was told, were indulgences. Thousands of hands shot upward to grasp them. The eagerness and the excitement of this crowd, its pressing and pushing, were beyond description. When the Pope withdrew, the regimental bands intoned a flourish, and the troops then marched off to the rattle of drums. In the evening the dome of St. Peter's was illuminated, first with lights under coloured glasses, and then with white lights of greatest brilliancy. It was difficult to conceive how the change could be effected with such rapidity; however, the spectacle was as beautiful as it was remarkable. The same evening, too, gorgeous fireworks were set off at the castle of St. Angelo. Myriads of bombs and fire balloons were sent into the air; the final display was the most magnificent to be seen of the kind, and the reflection of these splendid fireworks in the Tiber doubled their effect.
In Rome, where everything is grand, the great mansions have no wretched lamps before them, but each palace is provided with enormous candelabras, from which stream gigantic flames that shed day, so to speak, over the whole city. This luxurious manner of lighting strikes a stranger the more as the streets of Rome are mostly illuminated by the lamps burning in front of the Madonnas.
Strangers are attracted to Rome far more by Holy Week than by the carnival, at which I was not surprised. The masqueraders establish themselves in tiers, disguised as harlequins, as pulcinellos, etc., just as we see them on the boulevards in Paris, the difference being that in Rome they never stir. I saw only a single young man going about the streets after the French fashion. He was giving a lifelike imitation of a very affected exquisite whom we had no difficulty in recognising. The carriages and wagons come and go full of richly costumed people. The horses are adorned with feathers, ribbons, and bells, the servants being dressed up as Scaramouche or Harlequin, but it all passes off in the quietest way in the world. Finally, toward evening, several discharges of cannon announce the horse-races, which enliven the rest of the day.
There is no town in the world where one could pass one's time as delightfully as in Rome, even were one deprived of all the resources which good society offers. The walks within the walls are a joy, for one is never tired of revisiting the Coliseum, the Capitol, the Pantheon, the square of St. Peter's with its colonnades, its superb obelisk, and its lovely fountains, across which the rays of the sun often throw beautiful rainbows. The square is wonderfully impressive at sunset and in the moonlight. Whether it was on my way or not, I always took pleasure in crossing it.
What astonished me very much in Rome was to find at the Coliseum, on Sunday mornings, a crowd of women from the lowest classes, extravagantly bedizened, loaded with ornaments, and wearing in their ears enormous stars of paste diamonds. It was also in this garb that they went to church, frequently followed by a domestic, who very often was no other than their husband, his real occupation being probably that of a valet. These women do nothing at home; their idleness is such that they live in the greatest want. They may be seen at their windows in the streets of Rome, with flowers and feathers on their head, their faces made up with cosmetics. The upper part of their dress, which is visible, indicates great luxury, so that one is surprised, upon entering their rooms, to find that they have on nothing more than a dirty petticoat. The Roman dames whom I mention nevertheless enact aristocratic parts, and when the time comes to go to the villas they carefully close their shutters in order to create the belief that they have left for the country.
I was assured that every woman in Rome was in the habit of carrying a dagger. I do not, however, believe that the great ladies wear any, but certain it is that the wife of Denis, the landscape painter, with whom I lodged, and who was a Roman, showed me the dagger which she always had about her. As for the men of the people, they are never unprovided with one, and this brings about a number of grave tragedies. Three evenings after my arrival, for instance, I heard in my street some shouts followed by a great tumult. I sent out to learn what the matter was, and was informed that a man had just killed another with his dagger. As these peculiar habits made me very much afraid, I was assured that strangers had nothing to fear – that it was simply a question of an act of revenge between Italians. As for the case in point, the murderer and his victim had quarrelled ten years ago, and the first, having recognised his enemy, at once struck him down with his dagger, which proves how long an Italian can keep a grudge.
Certainly the customs of the upper class are milder, since high society is very much the same all over Europe. However, I am not the best judge, as with the exception of relations involving my art, and invitations sent to me for numerous parties, I had little occasion to become acquainted with the patrician ladies of Rome. What happened to me was what naturally happens to every exile, which was to seek the company of my own countrymen. In 1789 and 1790 Rome was full of French refugees, whom I knew for the greater part, and with whom I soon made friends. We saw the Princess Joseph de Monaco and the Duchess de Fleury arrive, and a host of other notabilities. The Princess Joseph de Monaco had a charming face, and was very sweet and charming. Unfortunately for her, she did not stay in Rome. She returned to Paris to attend to the small amount of property remaining to her children, and she was there during the Terror. Thrown into prison and condemned to death, she was taken to the scaffold.
The arrival at Rome of so many people bringing so much news made me undergo different emotions every day. Often they were very sad, but sometimes very sweet. I was told, for instance, that a little while after my departure, when the King was begged to have his picture painted, he had replied: "No, I shall wait for Mme. Lebrun to come back, so that she may make a portrait of me to match the Queen's. I want her to paint me at full figure, in the act of commanding M. de la Perouse to make a journey round the world."
Memoir Contents I Top I Previous Chapter I Next Chapter